Fanda is a town and the name of an NTM (now Ethnos360) boarding school in Senegal, Africa.
Many crimes against children were perpetrated by NTM personnel in Fanda and around the world.
Fanda Eagles was started in 2009 by Kari and Bonnie, two Fanda boarding school alumni who decided it was time to speak up for justice.
Many other NTM alumni from Fanda and other boarding schools around the world have also collectively agreed to speak.
May, 2017
New Tribes Mission was founded in 1942. The first missionaries went to Bolivia, S.A. in that same year, taking their children with them. In 1952, NTM opened a boarding school at Tambo, Bolivia, and that is where the first known cases of sexual abuse occurred, reports of high school girls being molested and raped.
Through the decades after that, child abuse occurred in a number of places where NTM missionaries worked, to varying degrees. Some of the things that are now understood to be potentially very damaging to children were common and accepted. Among these would be the normalized practice of placing children as young as five in boarding schools, and corporal punishment that today would be considered brutal. Children were also emotionally abused, bullied, and were frequently manipulated and controlled by what amounted to spiritual abuse.
In addition, there were many cases of sexual abuse of children, which were usually mishandled by mission leaders. We now know of incidents of incest, sexual abuse by school staff or other non-family missionaries, abuse by older children, as well as abuse by nationals. All too often, if sexual abuse was revealed to mission leaders, the response was not something that was helpful and healing to the victim. Families were sent back to their home countries, or offending personnel were re-located, or the abuse was discounted or minimized. It is not surprising that in the NTM environment, much abuse simply went unreported. Some of those cases have only come to light decades later, and many no doubt remain unknown.
Some of the most disturbing situations have involved boarding school staff (often "dorm fathers") who preyed on the children entrusted to their care, sometimes for an extensive period of time, in most cases victimizing multiple MKs (missionary kids). There were MK school staff members who took corrective punishment to sadistic extremes, thereby causing great physical and emotional harm to their students.
In 2009, several young adults who had been students at NTM's MK school in Fanda, **Senegal** confronted the leaders at NTM-USA's headquarters in Sanford, Florida about sexual abuse they had endured at their school. Eventually, NTM agreed to use GRACE (Godly Response to Abuse in the Christian Environment) to investigate child abuse at the Fanda school. In August, 2010, GRACE released a 67-page report on abuse, and the failed response of NTM to the attempted reporting of that abuse. The report recommended consequences to the abusers and the leaders who failed to respond appropriately. GRACE's report revealed that 22-27 MKs were sexually abused at Fanda, and more than 35 were physically and emotionally abused. Around ten staff members were named in the report as abusers; four of them were sexual abusers. There were also several mission leaders — in Senegal and in the US — who were named as contributing to the problem because of their poor response. Read the report at the below link.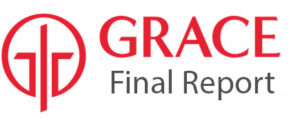 One of the things that was revealed in the Fanda report was that Scott Ross, who became house counsel for NTM in 2002, "inherited a backlog of some 80 or 90 child abuse allegations worldwide. A breakdown of those allegations are as follows: child abuse in school setting (30 cases); child on child abuse (21 cases); child abuse within family (13 cases); other (19 cases)". For many who read the Fanda report, this was the first time they comprehended the magnitude of child abuse in the mission. Only a few people at the Sanford headquarters would have been aware of the documents and reports in the files there, never seen by the average member of the organization.
In 2009, MKs from the Fanda school had established a website which they named Fanda Eagles, after their school's soccer team name.  It was initially envisioned as a means of communication among Fanda alumni, but as awareness of the GRACE investigation began to spread, adult MKs from other fields and other interested people joined the on line discussion in the website's forums.
MKs from other NTM boarding schools started sharing their stories, and it soon became apparent that Fanda was not the only school where appalling abuse warranted investigation.
In November, 2010, an on line petition with 528 signatures was submitted to NTM. The purpose of the petition was to insist that New Tribes Mission employ an outside agency to conduct additional investigations of child sexual and physical abuse allegations at NTM facilities. NTM refused to use GRACE for any further investigations. Instead, they announced that a woman named Pat Hendrix had been hired by NTM as an "independent coordinator" who would administer investigations into past child abuse in NTM. It was announced that Pat's independent team would be called IHART: Independent Historical Abuse Review team. Many people had the mistaken impression that IHART was an independent investigative firm. In reality, IHART did not exist until Pat Hendrix, under contract with NTM, created it.
To date, IHART has completed three investigations into abuse at NTM boarding schools. Following is a summary of each.
**East Brazil** – This investigation was begun in May, 2011, and concluded in April, 2014. A final report was not made public, but through information shared by survivors, we know that IHART received reports of abuse at the Vianopolis school dating from 1983 to 1998. IHART identified four sexual abusers and one physical and emotional abuser. Recommendations were made that these abusers, none of whom were still mission members, be retroactively dismissed from the organization. In addition, two mission leaders from East Brazil were named as bearing some responsibility for their "actions and inactions". MKs and their supporters were very disappointed in the way this investigation was concluded: a lack of public acknowledgement of the pain caused to an unspecified number of abuse victims, and a lack of accountability on the part of the mission. There was no way to verify any follow-through on the mild consequences supposedly given to offenders.
**Panama** – This investigation was begun in January, 2012, and was concluded with IHART's public posting of a Summary Report in October, 2016. Several significant changes or shifts occurred between the initiation of this investigation and its conclusion. An investigative company called Professional Investigators International (Pii) was initially appointed by Pat Hendrix to undertake the investigative work. In November 2014, NTM replaced Pat Hendrix with an attorney named Theresa Sidebotham, making her the new coordinator of IHART. It was at this time that it was clarified that IHART was in reality a "process of NTM", and had never been an independent firm as some had understood. Pii was instructed to send all the information they had gathered to Theresa, and then they were terminated.
Theresa Sidebotham claimed that the investigation and report already finished and submitted by Pii was incomplete, because it failed to reflect leadership culpability. There was a long delay in finishing up the investigation and report, while the MKs and their supporters waited, until the Summary Report was released in late 2016, almost two years after Ms Sidebotham's takeover of IHART.
The Panama report can be read here.
According to the report, IHART received
allegations of abuse at the Panama MK school from 1977 to 1994. The report defended the separation of children from their parents, and corporal punishment as being acceptable and accepted during that time frame. As to the other allegations and findings, IHART reported that there were 103 credible allegations that were investigated. Pii investigated 57 allegations of physical abuse, 40 allegations of sexual abuse, and 8 separate allegations of emotional abuse. 63 of the allegations rose to the level of "preponderance of the evidence". Most of those involved severe physical abuse, but five were sexual abuse. Pii found ten people to be offenders. IHART also found nine mission leaders to be culpable to varying degrees.
According to the report, most offenders were no longer members of the organization, but their permanent records were amended to be "dismissed". An unspecified number were still members, and were reportedly dismissed from the mission. Others were reprimanded. No names of any offenders were revealed. This decision not to name offenders has been defended by Ms Sidebotham, because "the IHART process is not a legal action or part of the criminal justice system". The failure to expose people who abused children in horrendous ways does not help to bring closure or healing to many abuse survivors, nor does the lack of proof that any of the recommended consequences were ever followed through.
**Bolivia** – IHART opened this investigation at the beginning of 2012, and their Summary Report was posted on their website four years later, in December, 2016. The report can be read here.
The report on abuse at NTM's boarding school at Tambo, Bolivia follows the same format – and even much of the wording – as the Panama report. The significant facts that can be gleaned from the report include these: child abuse reported to IHART dated from 1952 to 2000. The IHART team interviewed 245 MKs, and received 63 allegations of physical abuse, 50 of emotional abuse, and 73 of sexual abuse. Out of these, the allegations for which the team reached a finding by a "preponderance of the evidence" were 41 of physical abuse, 37 of emotional abuse, and 50 of sexual abuse.
31 individuals were found to have committed some level of misconduct. 11 of those were already deceased at the time of the investigation. 13 alleged offenders were found to have committed sexual abuse. Five NTM leaders were found culpable of failure to protect the safety of children.
As in the case of the Panama offenders, the IHART report failed to name any of those who were found to have abused children at Tambo. And again, there has been no way to follow through to see who was dismissed from NTM, or anyone who had any other consequences.
In addition to the four NTM boarding schools investigated, it is known that several other individual missionaries (or former missionaries) have been investigated. A then-current NTM missionary named Gary Earl was investigated for physical and sexual abuse in **Papua New Guinea**. One of the survivors of his abuse wrote a number of posts on Fanda Eagles, detailing her journey in seeking justice. (See This is My Story about Gary Earl.)
Many instances of child abuse in Papua New Guinea were reported by people who posted on the
Fanda Eagles Forums. These posts can still be read there.
In the **Philippines**, a pedophile "dorm father" went undetected for many years, while abusing at least a dozen children. Some of this abuse reportedly included rape and sodomy. A disturbing interview with this former NTM missionary can be viewed here.
In a September, 2011 update, Pat Hendrix named other schools where abuse had been reported. She wrote that IHART had received NTM's files on historic child abuse cases in Papua New Guinea, Indonesia, Mexico, and Venezuela.
At least three lawsuits were filed in 2011 and 2012 by individual MK abuse survivors, accusing NTM of negligence. Those suits were eventually settled, for unknown amounts of money. Additionally, other MKs received financial settlements from NTM through mediation processes.
NTM has also paid counseling expenses for a significant number of MK abuse survivors who have applied for this financial help. The needs and struggles among NTM's MK abuse survivors are staggering. In addition to the widespread abuse in boarding school, many MKs suffered abuse at the hands of their own family members or other perpetrators. When unhealthy situations became known by mission leaders, they were not prepared to deal with these situations in appropriate ways, which often exacerbated the pain caused to victims, instead of helping them.
Throughout the world today, there are thousands of adults whose parents were (or still are) missionaries serving in New Tribes Mission (now rebranded as Ethnos360). Many of these MKs carry with them the devastating effects of their childhood. The mission culture taught adults to harshly discipline children, and it also taught them that in order to serve God, they must place their own children in isolated boarding schools staffed by under-qualified or unqualified missionaries who had inadequate preparation, supervision and accountability. Only a fraction of the MK abuse survivors of NTM have participated in the abuse investigations named above. Many refuse to ever trust NTM with the nightmarish stories of their destructive childhoods. Some are no longer living, and of those, some have chosen to end their own lives.